DB Schenker Rail provides locomotives and single wagon or block train carriage of freight. The division performs marshalling/train composition operations. Yard activities represent numerous cost factors, few of which will be, from the customer's perspective, value adding. In terms of customer value, flexibility – the capability to acquire wagons and cars in response to demand fluctuation – will represent value-addition. To provide such flexibility, the DB fleet must include functioning, load-appropriate vehicles in adequate quantity, and locate them sufficiently close to the customer to prevent internal logistical costs offsetting profitability and eroding value to the customer.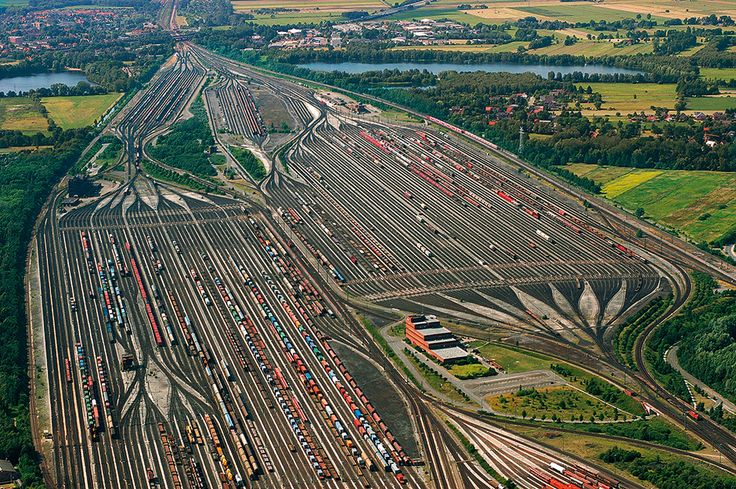 Although invisible and unlikely to be of interest to the customer, the constituent activities of train and locomotive management and production will be costly, as these will be time/resource intensive. If DB is collecting and relocating customers' wagons in trains formed by the customer in the customer's sidings, wagon operations are simpler, cheaper tasks – the locomotive only has to entire the siding and collect the rake, making coupling the only activity required. Single wagonloads require classification, locomotive coupling, and onward routing.
Because DB supplies non-locomotive rolling stock to transport customers' goods and materials, DB must also compose trains, so is procuring and maintaining wagons, hoppers, auto-carriers, tank wagons, container flatcars, etc., and fetching these from and returning them to yard and customer facilities. It is likely that wagon-owning customers require return of their discharged wagons to sidings or DB yards; hence shared usage of customer-owned wagons is improbable. This negates the possibility of the railfreight operator's using customer wagons to collect and carry lucrative backhaul loads. Locomotives will haul rakes of empty wagons back to DB or customer facilities. Shunting engines (non-network operating, wagon-moving diesel locomotives), which are the workhorses of marshalling operations, represent a category of traction activities/costs distinct to and apart from network-operating locomotives.
The location of locomotive stabling and the classification yards where wagonload trains are composed, becomes a key logistical cost concern, particularly in the larger countries of operation where multiple customers reside and demand peaks coincide. Locating as close to major customers' facilities with rolling stock redundancy (to counter capacity risk) are the optimal solutions, but the relocation of yards will incur extreme cost and complexity. Centre of Gravity (CoG) modelling can provide the mathematically optimal location for a stabling/maintenance facility based on fuel costs and distance.